Moderator
Mia Odabas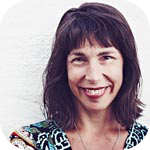 Mia has worked as an economics reporter since the early 1990s, and has written highly-acclaimed articles in the Swedish newspapers Dagens Industri, Sydsvenskan, e24/Svenska Dagbladet and most recently, in Veckans Affärer. She wrote a column in the Svenska Dagbladet about working life among the youth, called Platstorget. In the mid-90s she co-created Dolly, a business magazine without numbers.
During the past four years, Mia worked as a reporter and editor at SVT's A-ekonomi and Aktuellt. She spent a summer at SVT's bureau in Brussels, where she was also part of a one-year leadership program for 14 young talented leaders. Currently, she works as a professional moderator.
Speakers
Claudia Olsson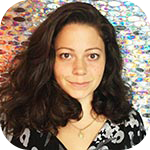 Claudia has been appointed 'Leader of the Year' in Sweden and 'Leader of Tomorrow' by the Stars Foundation in China and the Gifted Citizen Community in Mexico, respectively. Her experiences with cutting-edge technologies in some of the most advanced economies as well as with emerging markets solutions provide her with a unique understanding of future markets.
Claudia is a Senior Advisor to the Foreign Ministry of Sweden, and the youngest member of the Singularity University (NASA Ames) Faculty Roster, where she focuses on how exponential technologies can be applied to solve our greatest challenges. She was the first Swedish student ever to be admitted to the Singularity University Graduate Studies Program in 2010. Previously, Claudia led the establishment of ACCESS Health International in Southeast Asia and has worked for the United Nations in New York. Claudia has also led the Stockholm International Youth Science Seminar for the Federation of Young Scientists and the Nobel Foundation. Claudia is the founder of Swedish for Professionals, a company aiming to facilitate a more successful integration of foreign talent in Sweden. She is also the co-founder of Anatomia, a modern digital solution for children with chronic conditions.
Nell Watson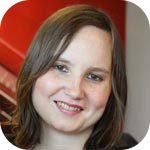 Nell is an engineer, entrepreneur, and futurist thinker. She is Founder & CEO of Poikos, a 3D body measurement company. Nell's patented technology 'dematerialises' the 3D body scanner, by providing accurate scans of the body with the 2D camera hardware found in smartphones, tablets, or laptops. This may then be applied to a range of markets, such as fashion, mass customisation and health.
She has insight into how society is being shaped by machine influence, including how machines are amplifying our human willpower, and why machine intelligence will be the Great Wave of the 2020s. In 2013 Nell was awarded a full scholarship to join a handful of other students for Singularity University's Graduate Studies Program. Nell also enjoys coding games, blogging, and thinking about the future of humanity.
Panel
Dougald Hine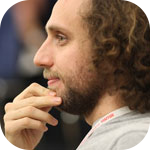 Dougald is a social thinker, writer, speaker and the kickstarter of a series of projects and organisations. These include the educational web startup School of Everything, the utopian regeneration agency Spacemakers (responsible for the revival of London's Brixton Village indoor market) and The Dark Mountain Project, a cultural movement which, according to the New York Times, is "changing the environmental debate in Britain and the rest of Europe". Dougald is a former BBC radio journalist who lectures at universities, and art and architecture schools around Europe. His articles have appeared in publications including Aeon, The Guardian, Open Democracy, STIR and Mooria.
His projects in Sweden include writing a book with Stockholm artist-duo Performing Pictures, and curating four days of conversations on the island of Grinda as the Festival Professor at Futureperfect 2014.
Darja Isaksson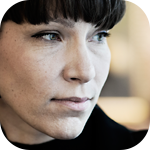 Darja is the founder, strategist and business concept developer of the digital agency Ziggy Creative Colony, renowned for its strategic skills. Convinced that new possibilities imply new responsibilities, Darja sees great opportunities to decrease harmful consumption while still increasing growth. She believes that the digital dimension is fundamentally changing the nature of organisations and human endeavors, and that using new opportunities wisely will allow us to reshape our world into something financially, ecologically and socially sustainable and enjoyable.
Per Johansson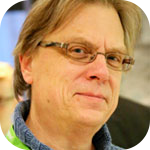 Per has a PhD in Human Ecology. He is the co-founder of the politically-independent think tank Infontology, which focuses on how technology is changing our reality and our culture. He is the co-founder of the digital magazine 'Mooria', about being human in a rapidly-changing world, to be launched in October 2014. He consults, speaks, and writes about what digital changes mean for education, entrepreneurship and culture, among other things. His radio programs for Swedish National Radio, 'Människan och maskinen' (Man and Machine), and the independent series 'Kunskapens träd' (Tree of Knowledge), both with Eric Schüldt, are highly-acclaimed in Sweden.